Our Specialists
Dr. Joshua Jackson

DVM, DACVS
Dr. Josh Jackson is a board-certified, Diplomate of the American College of Veterinary Surgeons. Having grown up on a ranch in Northern New Mexico, he developed an early love for all animals. His father's influence as a General Surgeon for people led to an early interest in surgery. Dr. Jackson went to veterinary school at Colorado State University where he graduated a member of the Phi Zeta honor society. He went on to perform a rotating internship at the Veterinary Specialty Hospital of San Diego and a residency in surgery at the University of California, Davis. Dr. Jackson returned to San Diego and founded the surgery service at the Veterinary Specialty Hospital. Under his directorship, the service has grown to seven surgeons performing thousands of surgeries every year. As an active mentor to over 140 interns and residents, Dr. Jackson has helped many young surgeons achieve diplomate status. Dr. Jackson has broad clinical interests in surgery, ranging from total hip replacements to advanced soft tissue and reconstructive techniques. He has lectured nationally and internationally on cruciate ligament disease, total hip replacement and orthopedic implants and published numerous scientific articles on a variety of soft tissue and orthopedic topics. Dr. Jackson was founder of the Veterinary Specialty Hospital of Hong Kong, the first specialty referral-only hospital in Asia. He was also founder of FACE, a non-profit organization that has saved thousands of pets in the San Diego region from euthanasia for economic reasons.
Dr. Jackson is now happy to bring his years of experience to the pets and people of Montana. He is excited to bring 24-hr, specialty care to the region and looks forward to expanding the services currently available in the area. His free time is spent exploring the rivers, trails and slopes of Montana with his family and his two black labs, Django and Madison.
Dr. Steve Peterson

Surgeon
Dr. Steve Peterson graduated from Veterinary School at Colorado State University and then continued his education as a Veterinary Intern at Angell Animal Medical Center in Boston and as a Small Animal Surgery Resident at the University of California, Davis. He then became a Diplomate of the American College of Veterinary Surgeons and practiced in Massachusetts and California before returning to school 10 years later to attend medical school at the University of Colorado. Post-graduate surgical training in Colorado and Oklahoma led to a career in reconstructive and hand surgery in Colorado and Oregon in both academic and private practice settings. During his 15 years in Oregon his family relocated to Missoula, an ideal place to raise two outdoor oriented kids, while Dr. Peterson commuted weekly. During his tenure as a human surgeon Dr. Peterson strove to stay in touch with his veterinary roots by keeping up-to-date with veterinary continuing education and by periodically operating with local veterinarians. When the opportunity came up to come full circle and work with Drs. Wheeler and Jackson at Sentinel Veterinary Specialists and Emergency, it was an opportunity he could not pass up. During his professional career Dr. Peterson published over 40 peer reviewed publications and authored or co-authored over 10 book chapters in both the human and veterinary surgical literature.
Dr. Jason Wheeler

DVM, MS, DACVS
Dr. Jason Wheeler was born and raised in Ft. Myers on Florida's gulf coast. Dr. Wheeler returned to the University of Florida for a combined master's degree and residency in small animal surgery. During his residency he won several awards for excellence in clinical research from the University of Florida, the American College of Veterinary Surgeons, and the Veterinary Orthopedic. He has been involved in multiple research studies and has authored or coauthored over 20 peer reviewed scientific publications. Dr. Wheeler has since worked at a large referral center in Denver and co-founded a multispecialty clinic in Virginia. Dr. Wheeler and his wife Marion have 3 wonderful daughters who all enjoy the sense of community and love of the outdoors found in Bozeman.
Dr. Wheeler has a broad interest in veterinary surgery including wound management, cranial cruciate ligament instability, joint replacement, elbow dysplasia, fracture repair and oncologic surgery. In his free time, Dr. Wheeler and his wife Marion stay busy with their girls who enjoy camping, hiking and their corgi, Meatball.
Dr. Annie Wright

Veterinarian, Board Certified Criticalist
Dr. Annie Wright grew up in Quebec, Canada. She earned her Doctorate of Veterinary Medicine from the University of Montreal in 2000. She is a Board Certified Criticalist and has been a member of the American College of Veterinary Emergency and Critical Care since 2006. Her professional interests include the treatment of shock, acute renal failure, electrolyte disturbances, critically ill cats and diagnostic ultrasound. She is published in the Journal of Veterinary Emergency and Critical Care and has written chapters in several small animal textbooks. Throughout her career she has been involved in the medical care of military and police working dogs and the training of K9 handlers and medics who work with them. She is a founder and board member of the National Association of Veterinary Medical Services. Dr. Wright lives in Missoula with her husband and two children. They have one dog, Angie; 2 cats, Blueberry and Don Williams and 2 beta fish. She loves exploring the outdoors, running, riding her bike and photography.
Our Emergency Veterinarians
Dr. Luke Anderson

Veterinarian
Luke grew up in New Orleans, Louisiana and graduated with his DVM from Ross University in 2012. He has practiced in many settings, from chasing South African wildlife to shelter medicine to day practice. He found a passion for critical care while working in a specialty referral practice for 2+ years as an emergency veterinarian. He loves the science of medicine and helping to guide owners and their animals through hard times. He has always had a dream of combining science and service under one roof. He loves to rock climb, build things, and adventure with his wife, two dogs, and son.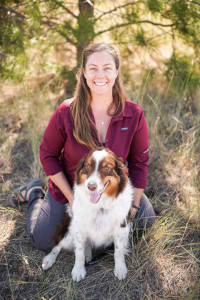 Dr. Cassidy Briggs

Veterinarian
Dr. Cassidy Briggs is a Montana native, hailing from Grass Range. She holds a BA in Biology from Johns Hopkins University, earned her DVM and Certificate in Global Animal Health from Washington State University, and is certified in veterinary acupuncture through IVAS. After working for several years in Broadway theatrical management, she returned home to pursue a career as a veterinarian and has never looked back! Along with her partner, Travis, son Gage, and her Australian Shepherd, Jackson, she enjoys hiking, skiing, yoga, knitting, and all the other adventures Missoula has to offer.
Dr. Rebecca Kerscher

Veterinarian
Dr. Rebecca Kerscher was born and raised in Red Lodge, Montana. She studied wildlife biology in Missoula and graduated as a veterinarian from Colorado State University in 2007. She began work with horses and then moved to Billings where she focused on small animal medicine, surgery, and urgent care at a busy 24-hour care facility. Dr. Kerscher loves providing urgent and emergent medicine when your pet requires it and keeps raising the bar for patient care. She spends her personal time chasing after her two children, baking, hiking, running, and hopes to someday complete her kid's baby books despite the fact that they are no longer babies!
Dr. Adam McDougall

Veterinarian
Dr. McDougall graduated from Washington State University's College of Veterinary Medicine. Before completing his DVM, he spent 12 years as a licensed veterinary technician and completed his Veterinary Technician Specialty (VTS) in Emergency and Critical Care where he managed the ICU at WSU's veterinary teaching hospital.
Dr. McDougall is originally from Washington state but has lived in Missoula for the last 8 years and enjoys all Montana has to offer. He is particularly fond of hiking with his pit bulls, curling up with his cat, and continuing to meet and work with all of the wonderful Missoulians and their awesome pets. Oh, and he kind of likes hockey too.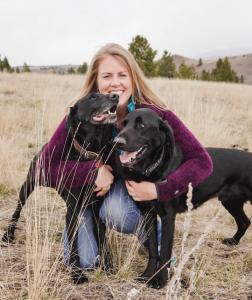 Dr. Anna Odash

Veterinarian
Dr. Odash grew up in Western Washington and began her professional nursing career as an RN for 5 years, mostly in the pediatric field. She earned her Doctorate of Veterinary Medicine from Washington State University . Her professional passions include orthopedic and soft tissue surgery, emergency and critical care, and working with owners to provide individualized care for their pets' specific needs. Dr. Odash lives in Missoula with her 2 labradors, Dixie and Drake, her Wire-haired Pointing Griffon Brook, and 2 orange fluffballs, Pumpkin and Juice. In her free time she enjoys skiing, fly-fishing, camping, hiking, sports and traveling the world.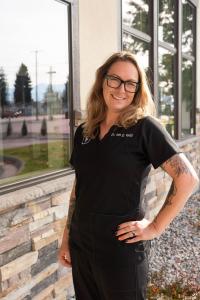 Dr. Ann Vestal

Veterinarian
Dr. Ann Vestal grew up in Tulsa, Oklahoma, and obtained her DVM from Oklahoma State University in 2007. She has practiced veterinary medicine in Missoula, downtown Chicago, different locations in Colorado, and has been back in Missoula since 2018. She loves emergency medicine and surgery and is honored to be certified in equine and small animal acupuncture. Dr. Ann lives in Missoula with her beloved dogs, silly horse, and ridiculous chickens. In her free time, she enjoys spending time with her beloved family, yoga, hiking, floating the river, paddle boarding, fly fishing, and horseback riding. Dr. Ann is proud to call Missoula her forever home and looks forward to her exciting future with Sentinel.