Our Staff
Stefani

Technician
Stefani is an Licensed Veterinary Technician and Michigan native who moved to Missoula in October 2018. She has been in the veterinary profession for 10+ years and although she loves all animals, she has a special fondness and adoration for cats! Stefani is passionate about Emergency Medicine and is currently pursuing her Specialty Degree (VTS) in Emergency and Critical Care. When she is not working she enjoys spending time with her husband, Oliver.
Vanessa

Technician
Katie

Technician
Katie has been in veterinary medicine for almost 12 years. She enjoys being a part of a field that allows her to challenge herself in many aspects, all while helping those who cannot help themselves. Honing technical skills and applying practical skills alongside intelligent, caring and funny coworkers is the icing on the cake.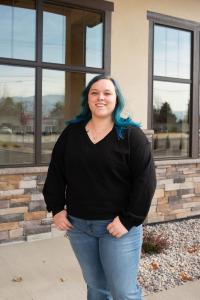 Michaella

Technician
Michaella moved from Colorado to Montana in fall of 2019. She recently completed her associates of applied science and is a certified veterinary technician. Michaella has experience in the field with small animals, exotic pets, and even some wildlife. Her passion for emergency care brought her back to Sentinel after graduating. She is fear free certified and certified for basic and advanced life support. She hopes to continue her work in the veterinary field for many years to come and is very excited to see what the future holds for her. When she isn't at work, she enjoys painting, exploring, or picking up a new hobby altogether.
Shellina

Technician
Shellina started her career in veterinary medicine when she left Montana and moved to Texas. She returned to Montana in November 2019 and now has nearly 10 years of experience in the veterinary field. She is particularly interested in equine medicine and emergency and critical care. Shellina enjoys riding horses or spending time outdoors with her two dogs Pandora and Zodiac when not at work.
Aliedra (Alie)

Technician
Alie has been working in veterinary medicine since 2014. She continued on to achieve her Certified Veterinary Assistant in 2017, and graduated as a Certified Veterinary Technician in 2019. A few of her professional interests include the human-animal bond, anesthesiology, emergency/critical care, orthopedics, multimodal pain management, and exemplary patient care. Alie's future plans include completing a bachelor's degree as a Veterinary Technologist and specializing in either emergency/critical care medicine, anesthesiology, or both!
Shelby

Technician
Shelby has been working in the veterinary field for the past three years and has experience with small and large animal medicine. She graduated from Pima Medical Institute in January of 2021 and has become a Certified Veterinary Technician. Shelby is interested in becoming a specialist in either equine nursing or emergency critical care. She spends her free time hiking, camping, fishing, and hunting. She has two dogs, a cat, and a leopard gecko at home.
Elizabeth

Technician
Liz is a Missoula native that has just recently returned to the area. She grew up riding horses and showing cattle in 4H. At home she has two rambunctious young sons and a lot of animals to keep her busy. She loves to read, knit, hike and bake in her off time. She also loves to travel and try new things. If you see her out and about with her two dogs, The Old Man and Doug, say hello!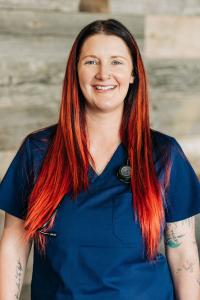 Jodie

Technician
Jodie is a licensed technician & has been working in veterinary medicine for 9 years now. In the veterinary field her passions lie in anesthesiology & surgery. Jodie loves to get out & adventure with her dogs, ride dirt bikes with her husband, & spend time with friends.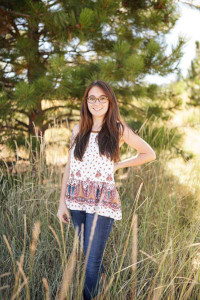 Sigourney

Technician
Sigourney graduated from veterinary technician school in Spring of 2020 and moved to Montana to pursue her bachelors degree in Animal Science. Growing up she was involved in 4-H. She has a 16 year old cat named Smudge and is interested in large animal medicine, emergency, and cardiology. In her free time she likes baking, being outdoors, and learning new skills to better herself.
Arianne

Assistant
Chesney

CSC/Assistant
Chesney grew up in western Washington and attended college at Oregon State University where she quickly learned she wanted to work with animals, specifically cattle and horses. She bounced around working at various cattle ranches where she met her husband. She and her husband married in Montana where they now have three children. They feel at home here with their "herd" of dogs and kids!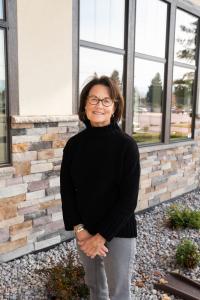 Kate

CSC
Kate has worked coordinating care for both humans and dogs for many years now. After retiring from a successful career in healthcare & human services, she's enjoyed the fast pace at Sentinel Veterinary. As a passionate animal lover - ask her about her dogs! She loves getting to meet new and returning clients every day. When Kate isn't at work, she's spending time outside hiking and walking with her Corgi, Bart, and teaching her grandsons how to have fun!
Sarah

CSC
Sarah has a degree in Anthropology and an extensive background in law, technical writing, and administrative services. She has also worked as an EMT for ~3 years on the ambulance in Missoula. She loves animals of all shapes and sizes, so Sentinel is a natural fit for her!
Violet

CSC
Violet recently moved from Kansas City to Missoula to pursue a career in real estate. Her heart has always been with animals, so she decided to work somewhere that brings her fulfillment and happiness until she is ready for the next chapter of her life. Her pride and joy are her dog, Penni, and her cat, Frankenstein.