Missoula's Only Multidisciplinary Specialty Referral and Emergency Hospital for Cats and Dogs
×
Announcement
Bitterroot Veterinary Specialists and Sentinel Veterinary Medical Center have merged to bring Missoula it's first multidisciplinary specialty referral and emergency hospital. We are now open at our new location: 1704 S Reserve St, Missoula, MT 59801.
COVID-19 Update
Please read our full COVID-19 Policies and Procedures before your appointment.
Specialty Care for Specialty Pets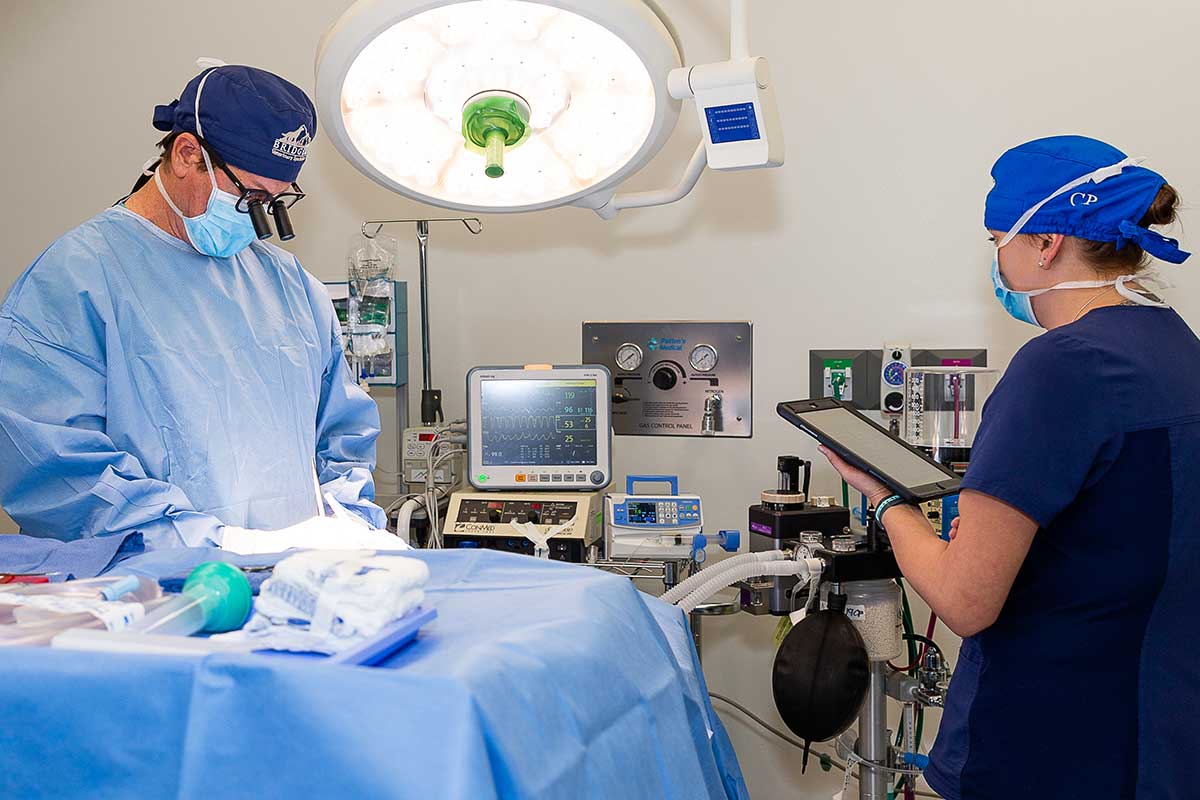 Sentinel Veterinary Specialists & Emergency is a multidisciplinary specialty hospital that provides highly specialized procedures, treatments, and services, including surgery, critical care, and more on a referral basis. Our team of board-certified surgeons, highly trained emergency doctors, and other veterinary professionals is genuinely dedicated to delivering exceptional care to optimize outcomes for pets. We are passionate about what we do, and it shows throughout every interaction that you and your pets have with us.
We offer services for cats and dogs only, and we welcome referrals from veterinary practices throughout the United States and Canada. We take a collaborative approach and always keep the lines of communication open with primary care physicians. It is our goal to determine and provide the most effective treatment plans and solutions that meet the needs of both the pets and their owners.
Emergency Care in Missoula, MT
Sentinel Veterinary Specialists & Emergency is committed to providing excellent pet emergency vet care to our community's small animal population and their owners. We focus on clear communication at every level—from talking with owners to coordinating care with referring veterinarians to holding ourselves to the highest standards of hospital organization and outreach. We want to relieve your stress so it is easier to make decisions in a timely and informed manner.
Our pet emergency vet team offers state-of-the-art diagnostics, procedures and treatment choices. We keep you informed of your options—including estimated costs and potential complications—throughout the entire process of treating your pet. If further treatment or complex surgery is required, our pet emergency center will help you with referrals and work with your primary care veterinarian to ensure your pet gets the ongoing care they need.
We don't believe you should wait for relief. Pet emergency and critical cases should be seen as soon as possible:
URGENT
Skin & Ear Infections
Vomiting or Diarrhea (less than 1 day)
Acute Lameness
Small Wounds
EMERGENCY
Vomiting or Diarrhea (more than 1 day)
Laceration & Wounds
Difficulty Urinating
Ingestion of Toxins
Seizures
Not Eating Not Drinking
Lethargy
Painful Extremities
Fractures
CRITICAL
Labored or Rapid Breathing
Pale or Blue Tinged Gums
Enlarged Abdomen
Unable or Unwilling to Stand
Ongoing Seizures
Fainting or Collapse
If your pet is in need of emergency care, please call us.